Metrology Software for Rent
HTS Metrology offers current metrology software that you can rent with the equipment or as a standalone rental to support your project. CMM Arms and Laser Trackers both require software to operate. Laptops are also available to help process the data and/or to validate the data collection.
Let the metrology specialists at HTS help you determine which Software package is the best option for your project
CAM2 Measure 10 Software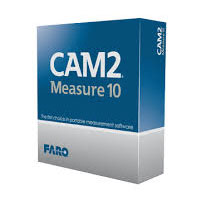 CAM2 Measure 10 is an all-in-one metrology software for users that are looking for a single, complete solution for all tactile measurement and non-contact 3D scanning applications. The software is ideal for CAD and non-CAD inspection and Geometric Dimensioning and Tolerancing (GD&T)
CAM2 Measure 10 features image-guided measurement, automatic nominal association to various features, QuickTools and an intuitive user interface. Moreover, the software is delivered with a reliable CAD import tool which increases the ability to load a large amount of CAD data.
The latest version, CAM2 Measure 10.5, leads the market with the ability to connect multiple 3D measurement devices within the same coordinate system and simultaneously scan into a single seat of software on one computer. This capability allows users to seamlessly scan large objects with rapid speed and precise accuracy and complete 3D scanning jobs faster than ever before.
This software typically rents with the FARO Edge CMM Arm and FARO Vantage Laser trackers.
Product Brochure:
FARO CAM2 Measure 10 Software
Geomagic Wrap Software

Geomagic Wrap delivers the industry's most powerful toolbox to transform 3D scan data and imported files into 3D models for immediate use downstream. From engineering to entertainment, art to archeology and manufacturing to museums, people from every walk of life are effortlessly reverse engineering perfect 3D models from scan data and 3D files using Geomagic Wrap.
Geomagic Wrap delivers the most easy-to-use, affordable, fast, accurate path from point clouds to 3D polygonal and surface models that can be used instantly in downstream engineering, manufacturing, engineering, art, industrial design and more. As part of your 3D digital thread, Geomagic Wrap provides the digital bridge to allow you to create perfect data to use directly in 3D printing, milling, archiving and multiple other 3D uses
This software typically rents with the FARO CMM Arms/LLP systems.
Product Brochure:
 Geometric Wrap Software
Spatial Analyzer (SA) Professional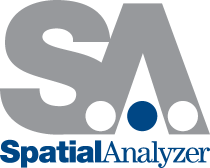 SA is a 3D graphical software platform that is highly flexible and not dependent on specific instrumentation allowing interface with almost any type of portable metrology instrument.  This flexibility makes it easy to analyze data, reverse engineer, inspect parts, and build or reverse design. 
Whether your problems are simple or complex, SA will help meet your goals by saving time, money, and effort while improving productivity.
Product Brochure:
Spatial Analyzer Professional
Fact Sheet:
Spatial Analyzer Software Packages
Software
When renting from HTS a software package can be delivered via e-license, dongle or on a dedicated laptop.
HTS Metrology Equipment
Rental Pool
Creaform HandySCAN 700
FARO Quantums V2 Arm

***

 
FARO Quantums V2 ScanArm HD***
FARO Edge FaroArm® - 9'
FARO Edge ScanArm HD - 9'
***Available sizes: 2.5m, 3.5m & 12′
FARO Vantages Tracker
FARO Vantage Tracker
Easy-Laser E950- C Bore Alignment System
Easy-Laser E710- Shaft Alignment System
CAM2 Measure 10
Geomagic Wrap
Spatial Analyzer (SA) Professional
FARO 8-Axis Scanning Platform
FAROBlu™ Laser Line Probe HD
Laser Tracker Optical Tool Kit (1.5″ SMR Kit)
Magnetic Mounts
– 6″ Magnetic Mount
– MAGIE Magnetic Mount
– Leapfrog Magnetic Cone Tips
Tripods – portable, folding